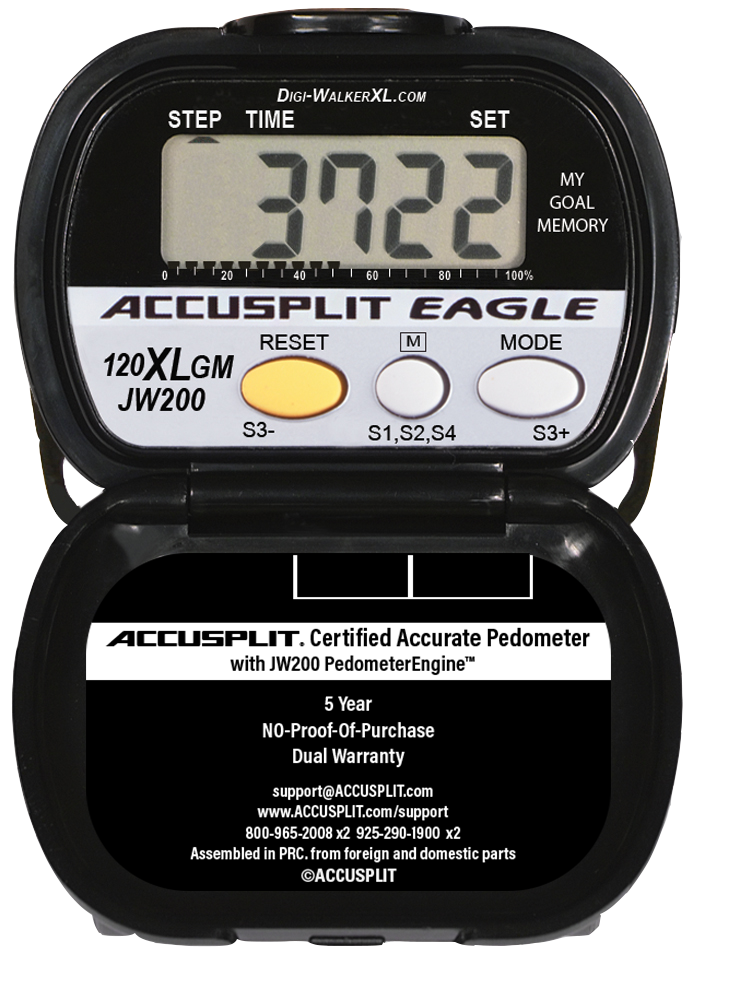 The Researchers BenchMark for all Pendulum Pedometers.
AE100XL/GM Enhanced DigiWalker XL Series.
Features the JW200 PedometerEngine™ 
Tested "MOST ACCURATE" –  Used in Research.
AX2700 Accelerometer Pedometer Series
Certified Accurate for Research
Certified Accurate PedometerEngine™ TW20
Accurate Step Count at any angle of tilt!
MVPA = Moderate to Vigorous Activity Time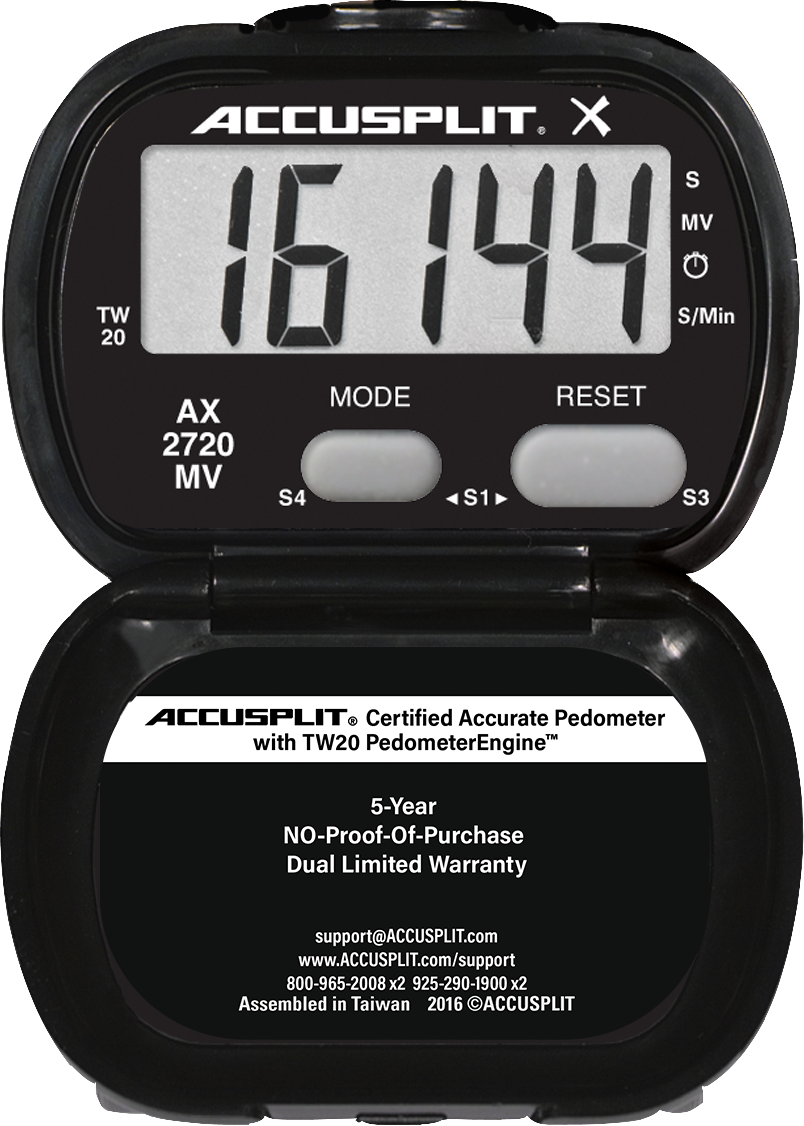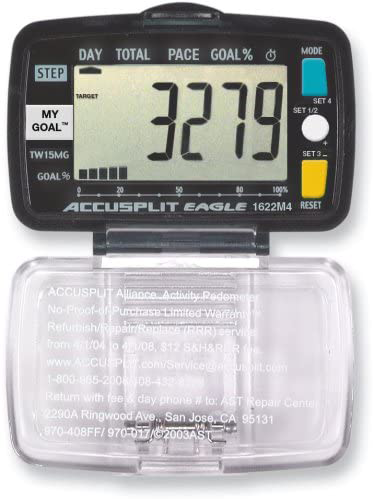 AE1600 Super Thin Pedometer Series
Accurate Quality Pedometers
TW15MG PedometerEngine
All Models have Automatic Activity Time
5-Step Display Delay prevents False Starts
Magnum XL Digits for easy viewing
AH100 Accurate, High Quality Pedometer Series
KS10 PedometerEngine™ was developed by the world's foremost Pedometer Expert, Y. Kato, and ACCUSPLIT's W. Ron Sutton.
All Models have the Magnum Display Digits.
Our largest ever.
All Models include a sturdy Metal Clip and Leash System to prevent loss.